Pfeifer Stories
Hand Painted Artist Tables - Art Jumps Off The Wall
Artistry in its many forms is a driving force behind our design sensibility. We create furniture as art and our collection of hand painted tables has become the most literal interpretation of that direction. Influenced by 20th century art, the abstract expressionist movement, and the implementation of creativity in new and contemporary forms and materials, these pieces infuse the aesthetics of modern art into interiors in a new way and have proven to be a fresh direction that is rich in color, movement, and inspiration.
From modern art influences to interpretations of our New Mexico terrain, this graphic and free-flowing color-play creatively enlivens stylish spaces. Injecting a painterly aesthetic into our natural wood tables, we were intrigued with the idea of enveloping simple organic structures in strong hues and vibrant patterns. Fusing robust natural structures with the free-wheeling lightness of abstract expression creates an energy and vitality that's compelling and unexpected - and these pieces have a powerful design sensibility that is irresistible.
[Read More]
Sculptural Turned Wood - Inspired By Artistry
True style resides at the intersection of art and design. When we embark on the creation of a new piece for our exclusive collection of Turned Wood Tables, we view it with an artist's perspective, a marrying of architecture, sculpture, and furniture. It's a matter of exacting degrees and dimension, of balancing proportions and scale.
Our design aesthetic expands on the Modern Art heritage of the 20th Century which experimented with incorporating fresh ideas about the nature of materials and the functions of art. It characterized a new way of seeing: a tendency toward abstraction, the depiction of movement and machine age imagery, a fascination with primitive art, and the introduction of different textures and surfaces.
[Read More]
Wild West Modern American Furniture - Handmade And It Shows
Outside our New Mexico woodshop, stand three fifteen-foot high solar kilns filled with freshly cut pine, spruce, and cottonwood. Faint notes of cinnamon fill the air, a fragrance produced when sap is heated by the sun. Harvested from nearby forests in the north, the wood will remain in these kilns for several months before moving indoors where it will be formed into beautiful tables, stools, benches, and chairs.
In the shop, these pieces of timber will be measured, sawed, sanded, and carved by our talented craftsmen to bring our eye-catching designs to life. A thin layer of sawdust covers the floor and a few pieces lie in wait to undergo their transformations. They will journey to their final destinations in private homes, hotels, and corporate offices throughout the world.
[Read More]
---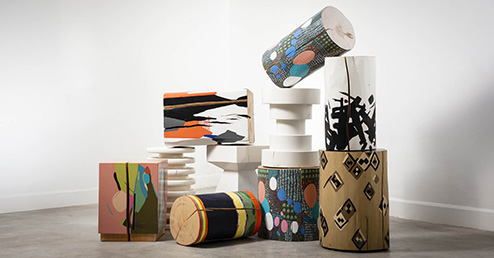 Hand Painted Artist Tables - Art Jumps Off The Wall
Artistry in its many forms is a driving force behind our design sensibility. We create furniture as art and our collection of hand painted tables has become the most literal interpretation of that direction. Influenced by 20th century art, the abstract expressionist movement, and the implementation of creativity [Read More]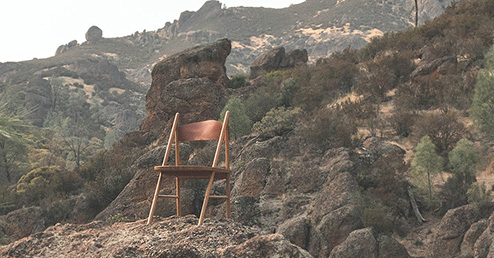 Furniture Made Without Nails Or Screws
Talk about living in harmony with nature. When we met up with Brooklyn-based Sun at Six a few months ago, we immediately knew that their designs had something special that would resonate with our clients. As they told us at they time, their aim is to "create designs that are simple, gentle, restorative [Read More]
Mexico City: Our Trip To The 2018 World Design Capital
Opportunities to travel have been generous as of late and we're not complaining. Indulging in the occasional getaway has been manageable and gratifying. A three day design excursion is just enough time to sufficiently explore a nearby destination and to connect with the art and culture. Plus we've long [Read More]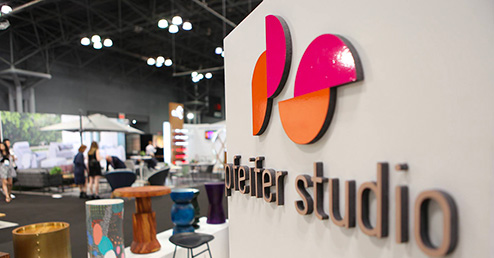 Pfeifer Studio At ICFF 2018
Meeting with clients in person is definitely one of the best parts of being a designer. A big thank you to those who visited us at ICFF in New York last week. We were excited to debut a new collection of home accessories and also show some favorite designs in new materials and finishes. The bold forms of our turned [Read More]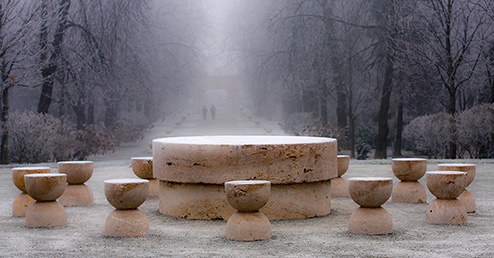 Sculptural Turned Wood - Inspired By Artistry
True style resides at the intersection of art and design. When we embark on the creation of a new piece for our exclusive collection of Turned Wood Tables, we view it with an artist's perspective, a marrying of architecture, sculpture, and furniture. It's a matter of exacting degrees and dimension, of balancing [Read More]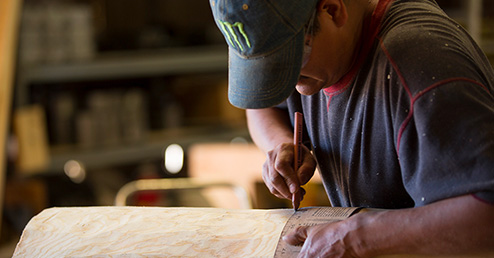 Wild West Modern American Furniture
Outside our New Mexico woodshop, stand three fifteen-foot high solar kilns filled with freshly cut pine, spruce, and cottonwood. Faint notes of cinnamon fill the air, a fragrance produced when sap is heated by the sun. Harvested from nearby forests in the north, the wood will remain in [Read More]